Egg Poem
Eggs come in many sizes.
Eggs hold some big surprises,
Speckled, brown, white, or blue.
Eggs hold babies that are new.
Chicks from eggs are fluffy yellow,
Chicks from eggs are funny fellows!
~Author Unknown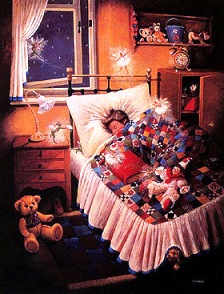 A Gift From The Tooth Fairy
When the Tooth Fairy heard you lost a tooth
Do you know what she did?
She made a map to visit you
Cause you're a special kid!
First she got your address
And checked her map,
Then she flew to your home
where she saw your new "gap".
Of course she took your worn out tooth,
Just like she's always done.
But she left you something nice instead
To help you have some fun!
~Author Unknown
More Personalized Gifts
Personalized Baby Gift Shop