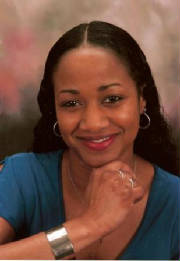 About Assistance For You
Assistance For You, owned and operated by Yvonne Thompson, offers multi-faceted business support as a Virtual Assistant. We specialize in assisting small businesses and individuals in becoming efficient through administrative support and task-specific assignments. Located in Kent WA, we serve the greater Seattle-Tacoma metropolitan area and beyond via the internet.
Over the past few years the need for outsourcing has steadily increased. More than ever businesses rely on contracted workers as an effective management choice. This savy decision saves companies substantial overhead costs and time. Entrepreneurs and sole-proprietors alike take advantage of this trend.
In addition, technology has quickly transformed our world into a virtual society. We send emails, faxes and use cell phones because they save us time. It makes perfect sense to utilize a service that supports your business goals while saving you time and money.
With over sixteen years of office managerial, customer service and administrative support experience, we feel we are ready to address this task. Click the link to discover the benefits of outsourcing with Assistance For You.
Our Mission
To deliver quality services that provide uniquely tailored solutions to meet our client's business or lifestyle needs culminating in positive and successful results.
Our Committment To You
Our goal is to provide the business community and individuals with quality and reliable business support at an affordable price. We believe in offering the best service possible while adhering to the high professional standards below.
Maintain client privacy & confidentiality
Comply with all governing laws
Maintain ethical business practices
Avoid client conflicts of interest
Inform clients of any potential conflicts of interest
Offer fair, honest and objective viewpoints
Represent company resources truthfully
Offer only services which we can perform well
Assist clients in finding additional support services if needed
What Is A Virtual Assistant?
Virtual Assistants are the future. We are a group of highly skilled entrepreneurs that facilitate administrative functions and more for small, home, and large businesses alike. It's just like having your own administrative assistant except it's done virtually. Whether you need a letter typed, scheduled mass mailings, or customer follow-up, we can do a wide array of tasks to meet your needs.
Since we are independent contractors, we help you control operating costs and conserve revenue when you utilize our time, equipment, software and resources. We complete each project based on your specifications, as if it were our own, while providing excellent customer service; thus increasing your cost-efficiency. As our society continues to expand our virtual horizons, virtual assistants are becoming the perfect compliment to support your business needs.
Who Uses A Virtual Assistant?
Many business professionals, individuals and groups partner with Virtual Assistants. Some companies require seasonal or occassional projects and need a better quality of service than a temporary staffing agency can provide. While others simply do not have a need for an additional full-time employee or are still in a growth stage but need professional and dedicated service with a partner who shares a vested interest in their mutual success. Here's a brief example of those who take advantage of our expertise:
Apartment Communities
Attorneys
Banks
Business Coaches
Caterers
Churches & Synagogues
Companies Looking To Reduce Overhead
Convention Centers
Copy & Print Shops

Corporate Executives
Developments
Established Businesses
Event Planners
Home-Based Businesses
Individuals, Couples & Families
Job Seekers
Lenders
Mail Order Companies

Marketing Professionals
Mortgage Brokers
New Businesses
Non-Profit Organizations

Parents
Party Planners
Politicians
Product-based Distributors
Public Relations Professionals
Real Estate Agents

Retail Establishments
Sales Associates
School Groups
Self-Employed Entrepreneurs
Sole-Proprietors
Small Businesses
Students
Teachers
Telecommuters
Title Companies
Traveling Executives
You
"It is literally true that you can succeed best and quickest by helping others to succeed."
~Napoleon Hill